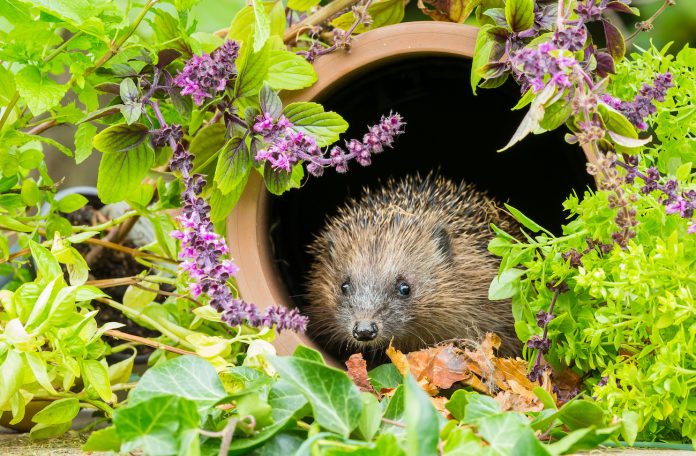 Turning your garden into a haven for wildlife is easy when you know how. In fact, all it takes to encourage more songbirds, hedgehogs, frogs, newts and toads to take up residence on your patch is to make sure your garden has the food, water, and shelter they need to thrive. Here are some of the best garden wildlife and nature bloggers to help you create a home for wildlife in your very own backyard.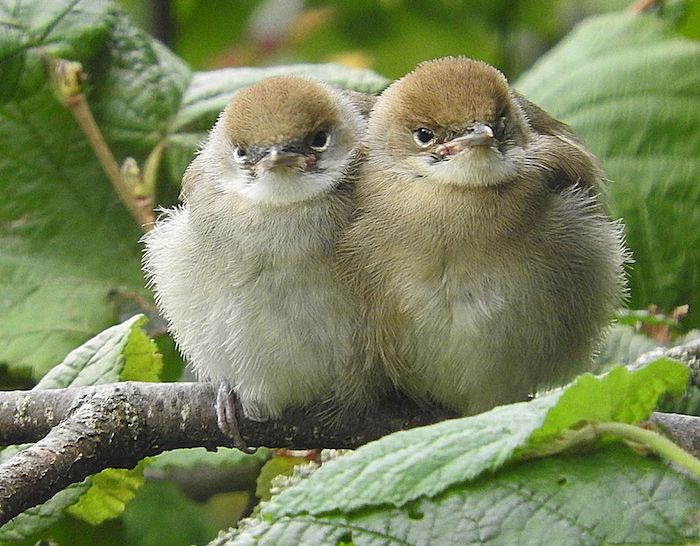 Even in the depths of winter, birds need to bathe regularly because keeping their plumage in good condition helps them stay warm, says Jenny Steel of Dinchope Diary. You can help by making sure your bird baths are free of ice and topped up with clean water.
Whether you're new to wildlife gardening or an old hand looking for new ideas, Jenny is your go-to source. A plant ecologist and wildlife gardening expert, her books offer an excellent source of information, and if it's inspiration you're after – check out her monthly garden diary – her photography is wonderful.
"If you're looking for ways to make a positive difference to the environment, why not build a pond?" says 'Pumpkin Beth'. Creating a wildlife-friendly wetland area in your garden means there'll be plenty of slugs, snails, caterpillars and aphids for the birds, hedgehogs, frogs, toads, and newts to feast on.
A horticulturalist and garden writer, Beth's blog offers a wealth of information to help you get your wildlife garden off to a good start. Tempted to clear up autumn leaves? Beth says: "It's much better for the soil and for wildlife, if we leave autumn leaves under the tree or shrub they fell from. Here the leaves will enhance the soil, help beneficial fungi, and provide a place where hedgehogs can hibernate."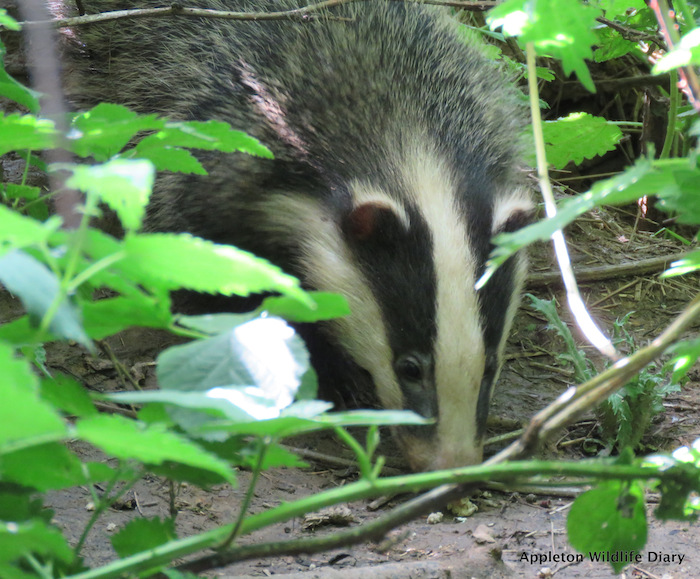 What better way to encourage your kids to get into nature than to give them a book written for them by a teen? Alex White, who writes the excellent Appleton Wildlife Diary, is 16 and has written just such a book – 'Get Your Boots On'. Full of Alex's amazing wildlife photography, Chris Packham says it's "fabulous and important."
If you'd like to know more about Alex's favourite animals – badgers – his video is full of useful info. Want to see one? "Be patient," he says. Catching sight of one, according to Alex, is "the best thing in the world!"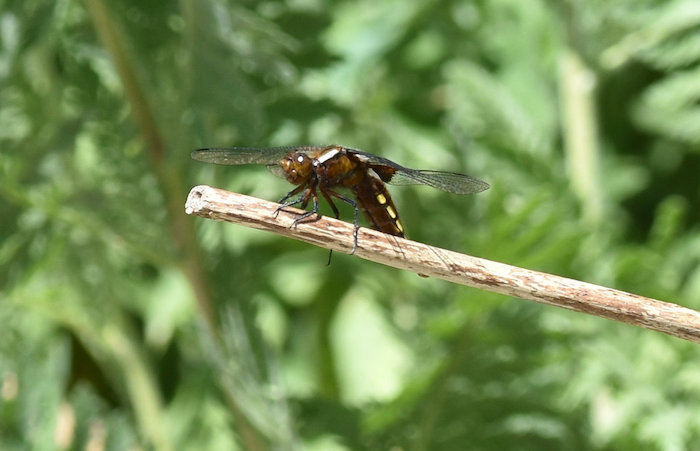 To encourage dragonflies to visit your garden, you need a pond and a perch, say the guys at Too Lazy to Weed. A stick poked into the ground at an angle projecting over the water gives these amazing creatures a vantage point from which to survey the water for prey.
Too Lazy to Weed is the brainchild of husband and wife team, Chris and Nicky whose proactive approach to organic gardening and laissez faire attitude to weeding has seen their patch become "a garden not only full of weeds, but full of a diverse and fascinating (to us at least) array of wildlife." Photographing every single British butterfly species is one of their current projects. Check out their beautiful pics and see how many of these butterflies you can attract into your garden.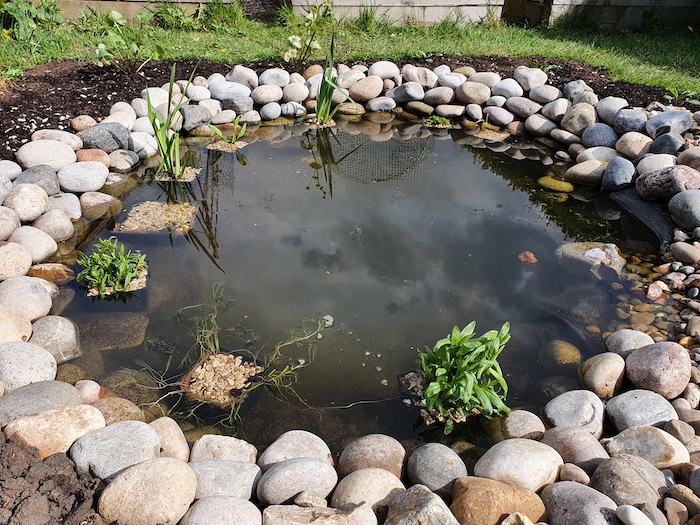 A wildlife pond is a key part of building a nature-friendly garden, but the prospect of digging one from scratch can be daunting. That's where David of the Why Watch Wildlife? comes in. Armed with a step-by-step account of his own build along with plenty of helpful photos, you'll soon have your own pond up and running.
A keen wildlife watcher since childhood, David's career as a museum's public engagement officer (specialising in natural history) makes his blog an interesting and accessible resource for anyone interested in wildlife-friendly gardening. Would you like to attract the charming hummingbird hawk moth to your patch? Try planting Salvia.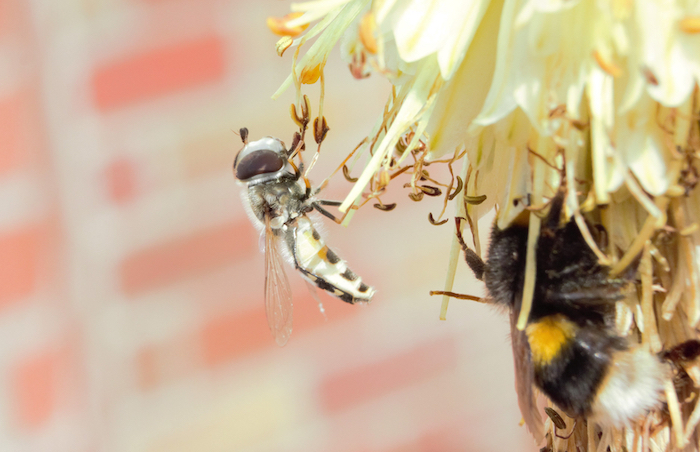 Looking for tips on beginning a wildlife garden from scratch? James of Common by Nature has been doing just that, planting spring bulbs, alliums, globe thistles, buddleia, herbs and a "meadow pot" to transform his "minuscule plot" into a miniature oasis for nature. Check out James' blog to discover his ground rules for wildlife gardening.
Amateur naturalist, conservationist and nature writer, James works in communications and engagement at the Natural History Society of Northumbria. An avid wildlife enthusiast, he's also the managing director of New Nature – the only natural history magazine written, edited and produced entirely by young people. Make sure you visit the site to find out more.
Cooped up indoors? Rebecca of Rebecca on the Wing says one of the best ways to remain connected to the natural world is to create a nature table at home. "Every item jogs a different memory in my mind. I enjoy the tactile textures of frosted sea glass and rough sea urchin shells. Simply picking up these objects lifts my mood."
Originally from Hertfordshire, but now living on the Moray coast, Rebecca is a prolific wildlife writer, photographer and artist. Do you have a soft spot for the red squirrel? You'll love her front cover photo and feature for new digital nature magazine, Pay Our Planet.
What do dandelions, ivy, lamb's ears, and flowering currants have in common? Easy – Jean at Addicted to Bees says they're all excellent plants for encouraging a multitude of bees to your garden. In fact, if attracting these vital pollinators is your goal, Jean's site really is a must.
As well as giving you the lowdown on bee-friendly plants, Jean gives you lots of information on bee species, plus now you have the chance to own your own signed copy of her highly-rated book, The Secret Lives of Garden Bees. A writer for the RHS Journal – The Garden and Telegraph Gardening, Jean's blog is well worth a visit.
Hedgehogs are now classed as vulnerable to extinction, writes Shirley of Shirl's Garden Watch. Want to help? She recommends that you avoid leaving ground-feeding bird trays out after dusk – sunflower hearts, peanuts and dried mealworms are high in phosphorus and make hedgehogs vulnerable to metabolic bone disease.
An avid nature watcher, Shirley's garden is home to some wonderful wildlife – especially around her wildlife garden pond. Check out her footage of a visiting grey heron; to say it's captivating is an understatement.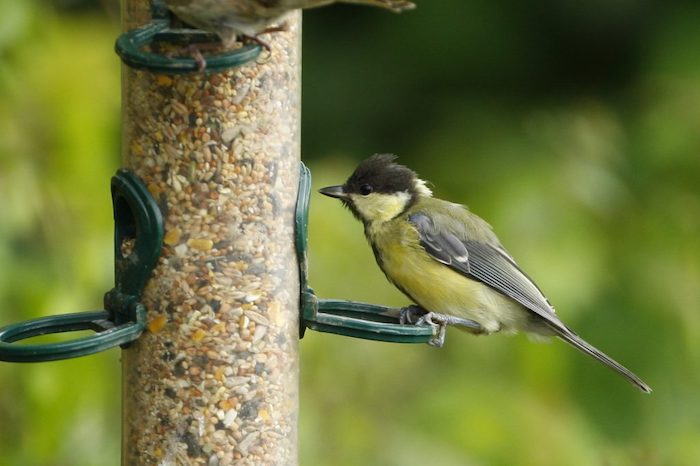 "Imagine if everybody in the UK made just a few small changes in their garden to help our British wildlife," ask the guys at Wildlife Garden Project? The patchwork of habitats would combine to create one giant sanctuary for our precious fauna and flora. Ready to give it a go? Here you'll find the tips and advice you need to help you transform your outside space.
Just starting out? The Wildlife Garden Project provides a full guide to wildlife gardening, but reminds us that there's no need to do everything at once. In fact, simply feeding the birds is a great way to begin: "try a basic seed mix in a regular seed feeder as well as fat balls in a fat ball feeder to attract a range of species including tits, robins and finches."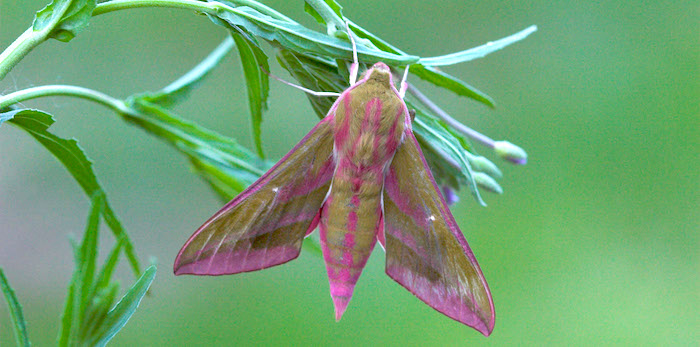 What's small, airborne, and vibrates the whole night long? Moths, says Oliver Smart from the team at All Things Wildlife. If you're looking for a new wildlife hobby to keep you inspired, he highly recommends moth trapping – so far, and with only a balcony for outside space, he's identified a colossal 360 species!
This site is a great source of nature news, information, advice and also contains some of the best wildlife photography we've seen so far. The brainchild of wildlife professional Nick Martin, All Things Wildlife now features a crack writing team. Wondering what the best seeds are for wild birds? Don't forget to try things like sultanas, halved fruits and rolled oats.
We hope you've enjoyed our roundup of garden wildlife blogs. If you know of any nature or wildlife blogs we've missed, please do get in touch to let us know. Just head over to our Facebook page and leave us a message.
Lead image: Coatesy/Shutterstock