"The day was warming fast, the air weighted with the sweetness of clover and grass and pasture scents. A dunnock fluted notes from its perch in an ancient hedge, while robins called from the treetops."
― Lisa Kleypas, Devil's Daughter
Summer is the perfect season to be out in the garden spotting birds. With the weather warmer, flowers in full bloom and insects abundant, broods of young birds can often be spotted out in search of food. On a hot afternoon, bird baths may be crowded with a variety of birds, all eager to find a spot to cool down. Just like us, birds depend on water for their survival, so it's especially important to keep your bird baths topped up in the summer months, when there may be little water available elsewhere. It's still a busy season for our feathered friends, so it's important to keep feeders topped up too. 
Delve into this month's Your Happy Beaks Garden to discover birds to spot this month, what you should be doing in your garden in July, and the latest winner of our #SnappyBeaks competition. With National Bees' Needs Week and the UK's Big Butterfly Count both coming up this month, there's also a special feature on how you can take part and easily help out these smaller flying friends in your garden.
Garden Birds to Spot in July
Swift
You may well have spotted this acrobatic summer visitor swirling overhead in flocks on a summer's evening, or if you're lucky, diving under the eaves to attend to its nest. Though they are not particularly exotic-looking birds, with sooty-brown plumage interrupted only by a white patch on the throat, they are far from dull to watch in flight: at great speed, they twist and turn with amazing agility to catch their prey of flying insects. Each year swifts migrate an astonishing 6800 miles, from Africa to the UK at the beginning of summer and back at the end.
Swifts can be distinguished from the more colourful swallows in silhouette by their long, scythe-shaped wings and lack of a long two-pronged tail, instead having a short, only slightly forked tail. Swifts also have a distinctive screeching call – a classic sound of summer. Unlike swallows and house martins, which nest in eaves, swifts nest in holes in old buildings, or in bespoke nest boxes.
With many old buildings being renovated, swifts are losing suitable nesting habitat at such a rate that they are now classed as globally threatened, appearing on the Red List as highest priority for UK conservation. This means swifts need our help. By simply installing a swift nest box or incorporating a 'swift brick' into a wall, you can provide somewhere for swifts to rest and bring up a family.
Did you know?
Swifts are the fastest-flying of all birds in level flight (not diving), with an incredible top speed of 69mph.
Swifts eat, drink, bathe, sleep, and even mate on the wing! In fact, their little-used legs and feet are so tiny that they are hardly able to perch or walk.
Swifts pair for life and even nest in the same site every year, just adding a few touch-ups or renovations each time!
Whitethroat
Probably the most conspicuous of all the warblers, the male whitethroat can often be seen proclaiming his song from the top of a hedgerow or telegraph wire at this time of year. Whitethroats are summer visitors in the UK, with most of the males arriving from sub-Saharan Africa in April and the females in May. They start to leave again from the end of July.
The common whitethroat can be identified by – you guessed it – its white throat, along with a pale buff belly, brown back and white ring around the eye. Their primary habitat is hedgerows, brambles and nettle patches (giving them the nickname 'nettlecreeper'), though they are also sometimes seen in gardens.
Did you know?
Whitethroats are curious birds, often investigating disturbances or checking on intruders.
The male will build several nests for the female to choose from, and she will line the one that she likes best with fine grasses and hair.
Both parents incubate the eggs, but the female does more of the work, as she always takes the night shift.
Barn Owl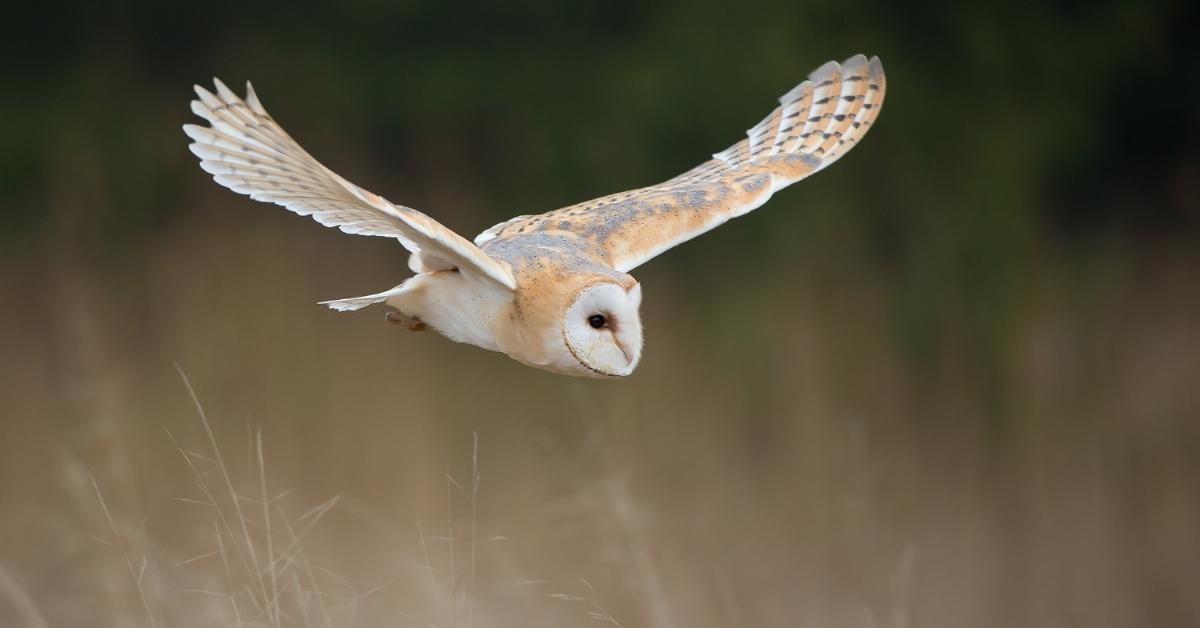 These long, light summer evenings are the perfect time to spot a barn owl. As the sun sinks this beautiful and majestic bird can often be seen flying low over fields or meadows as it searches for prey such as mice, voles and shrews; the slow, silent flapping of its great white wings never failing to inspire a sense of awe. With a heart-shaped white face, mottled buff back and wings, white underparts and long legs and talons that fold under it as it flies, this is an unmistakable bird of prey.
Barn owls may breed in barns, belfries, holes in trees or bespoke nest boxes. No actual nest is built, though the female may make a slight hollow in which to lay her eggs. The number of eggs laid and chicks successfully fledged directly correlates to availability of food. After over a century of decline, barn owl populations are now thought to be starting to recover – if you spot a barn owl, you can record it on the Barn Owl Trust's national survey here.
Did you know?
The barn owl is not only the most globally widespread owl species, but one of the most widespread of all birds, as it is found on every continent except Antarctica.
The presence of barn owls is an indicator of a healthy, stable and well-balanced ecosystem. This is why it's important to record your sightings, so that their populations can be monitored, and in turn the health of our ecosystems.
Owls have special wing feathers that silence their flight, whilst asymmetrical ears and face feathers that form the shape of a satellite dish help them to accurately pinpoint prey in the dark.
Gardening in July
July isn't just a busy time for our feathered friends – it's a busy time for us in the garden, too, with many thirsty, fast-growing plants demanding constant attention! Here are some of the key jobs for the garden in July.
Veg Gardens 
Tomato plants: Pinch out any side shoots from your tomato plants. If you like, you can pot these up to create new tomato plants. Feed regularly with Tomorite or another high-potassium feed to encourage fruiting and ripening.
Courgettes: Pick courgettes before they turn into marrows to encourage the plants to keep producing.
Keep sowing successional crops such as salads for a continuous harvest.
Flowers & Bulbs 
Deadheading:

Continuously deadhead bedding plants, roses and perennials to encourage further flowering, and remove any fallen petals to prevent fungal disease. 

Sweet peas: Keep picking your sweet peas to encourage more blooms to be produced, and remove any seedpods that may develop. Keep them well watered and fed regularly for best results.
Take houseplants outside

: Houseplants can benefit from a breath of fresh air in the summer months. Sit them outside for a few hours in a sheltered spot out of direct sun. 

Wisteria: give your wisteria a summer prune by cutting back whippy growth to just five or six buds to improve flowering next year.
Prune deciduous shrubs that flowered in spring or earlier in the summer, such as Forsythia, Deutzia and Ribes.
Cut back early-summer-flowering herbaceous perennials that have had their first flush, such as hardy geraniums, ornamental poppies, Knautia and Alchemilla mollis back to the ground, and remove faded flower spikes from delphiniums.
Wildlife Gardening 
Bird baths: A bird bath will be a very welcome addition to your garden, particularly as the weather warms up. Make sure to keep it clean and topped up regularly with clean water for them to safely drink and bathe in. For more information, see our handy guide to bird baths.
Feeding garden birds: As well as filling your feeders, consider putting out some
mealworms for birds such as robins, blackbirds and thrushes. In periods of dry weather real worms retreat deep underground, making it hard for these birds to access their staple diet. You could even try soaking the mealworms for a tasty treat!
Stay messy:

You heard us correctly! Leave a quiet corner untidy to allow wildlife to move in – for example a patch of unmown grass, or a small patch of brambles or nettles, or a wood pile.
Read our blog for more hints and tips on how to care for garden birds this summer. 
#SnappyBeaks 
Thank you to everyone who has entered our #SnappyBeaks competition this month. We love seeing your entries! Each month we showcase some of your best birdy snaps, in the garden and in the wild, and give you a chance to win a prize in the process. We've had some great sightings amongst the entries this month, including spotted and pied flycatchers, a sedge warbler, a whitethroat, a stonechat and a siskin. Here are a few of our favourite entries from June.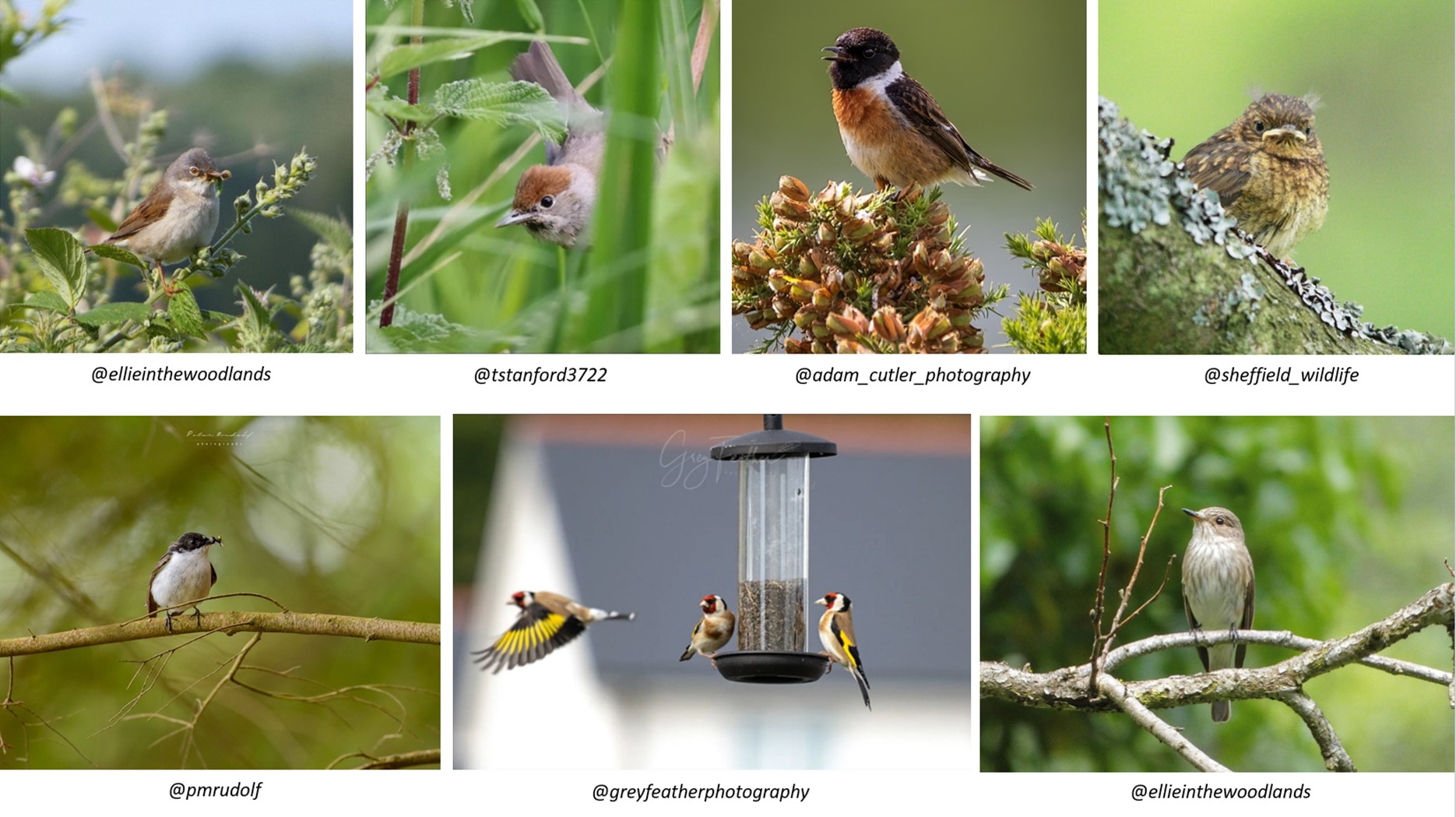 A special mention goes to Lorraine Williams for this amazing shot of an adorable brood of cygnets hitching a ride on mum's back. We've never seen anything quite like it!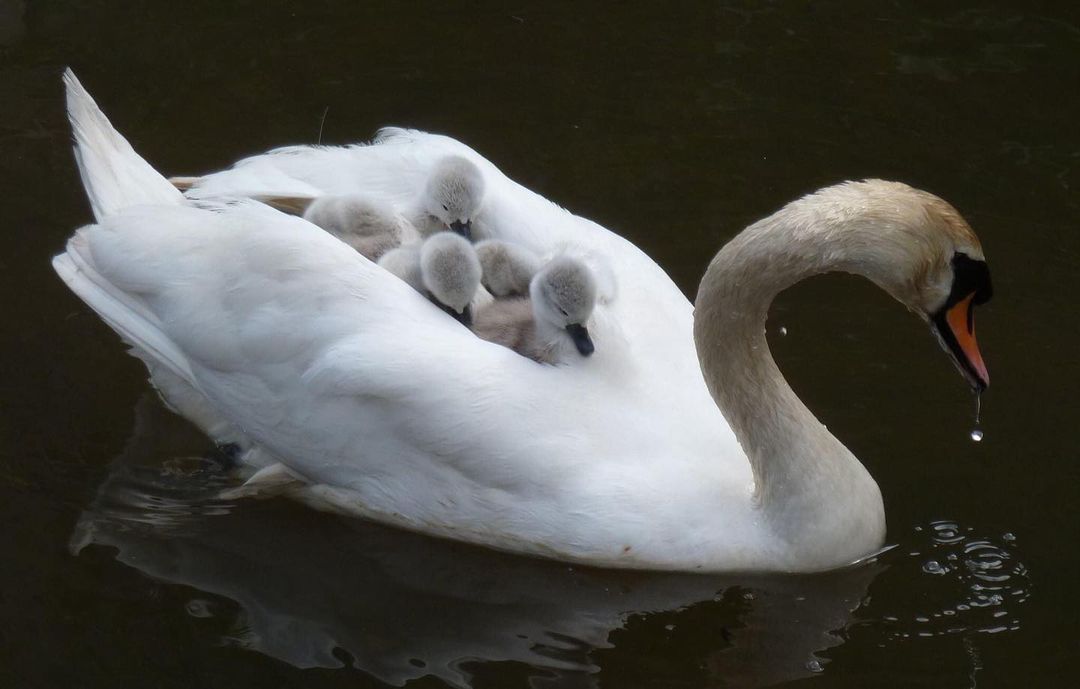 But this month's winner is Lorna Elliot, who perfectly captured this cheeky chaffinch peeking out of her beautiful moss and lichen nest. We think she's saying 'what are you looking at?!'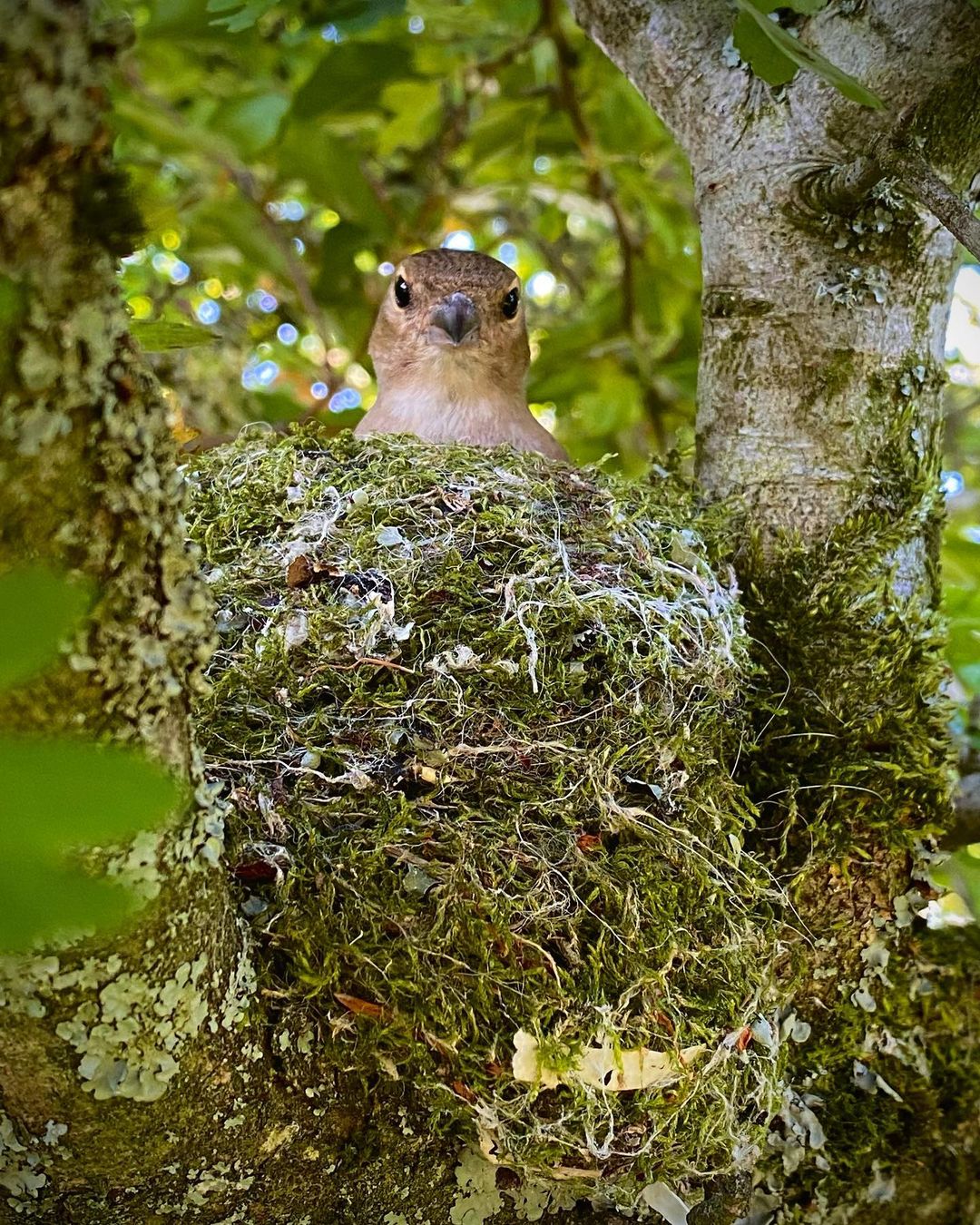 Get Snappy with Us! 
It's so simple to enter! Just share your photo with us on any of our social media platforms, using the hashtag #SnappyBeaks. You can enter via Instagram, Facebook, Messenger or Twitter. As long as your photo is related to bird feeding or wild birds in some way, we'll consider it as a valid entry. Click here to find out more.
Bees' Needs Week
Birds aren't the only flying visitors to our gardens that need our help! Bees' Needs Week is an annual event coordinated by Defra, working alongside charities, businesses, conservation groups and academic institutions to raise awareness of bees and other pollinators. This year, Bees' Needs Week will be held from 18th-24th July, sharing ways in which everyone can continue to help bees and other pollinators. Just like we help our garden birds, there are some really simple things we can do to help pollinators too. 
How to Attract Bees to your Garden 
By planting a variety of plants in your garden that bloom at different times of the year you'll be hugely benefitting the bee population, especially if they're rich in nectar. The best plants for pollinators are those with single flowers, not frilly double varieties that have been bred to have extra petals: the nectaries in double flowers are often inaccessible or absent altogether. These are some of the very best plants for pollinators:
Pulmonaria
Pussy willow
Marjoram
Catmint – Nepeta racemosa is best
Comfrey 'Bocking 14'
Dahlia 'Bishop of Llandaff' and other single, open varieties
Field scabious
Giant hyssop
Lavender 'Gros Bleu' (Lavandula x intermedia)
Viper's bugloss
Digitalis lutea
Salvia nemorosa 'Caradonna'
Incorporating a few of these pollinator favourites into your garden, and avoiding the use of pesticides, will go a long way towards helping out our struggling bee populations. Solitary bees will make great use of any insect hotels you have hanging around your garden, too.
Check out our Guide to British Bees to identify the bees you spot in your garden. 
National Don't Step on a Bee Day is also coming up on 10th July. This day aims to highlight the importance of bees and the little things we can do to help them. As well as planting some of the lovely plants listed above, these include:
Support local beekeepers by buying local honey – e.g. from a local farm shop or deli. We promise that it will taste so much better than imported supermarket honey!
Download the Great British Bee Count app. Created by Friends of the Earth, this fantastic app allows you to log the bees you spot in your garden or whilst out and about. This helps to build a picture of bee health and activity in the UK, which is essential for their conservation.
Build a bee hotel! Not only will this give our buzzing buddies somewhere to rest and nest, but it's also a great fun project to do with the kids.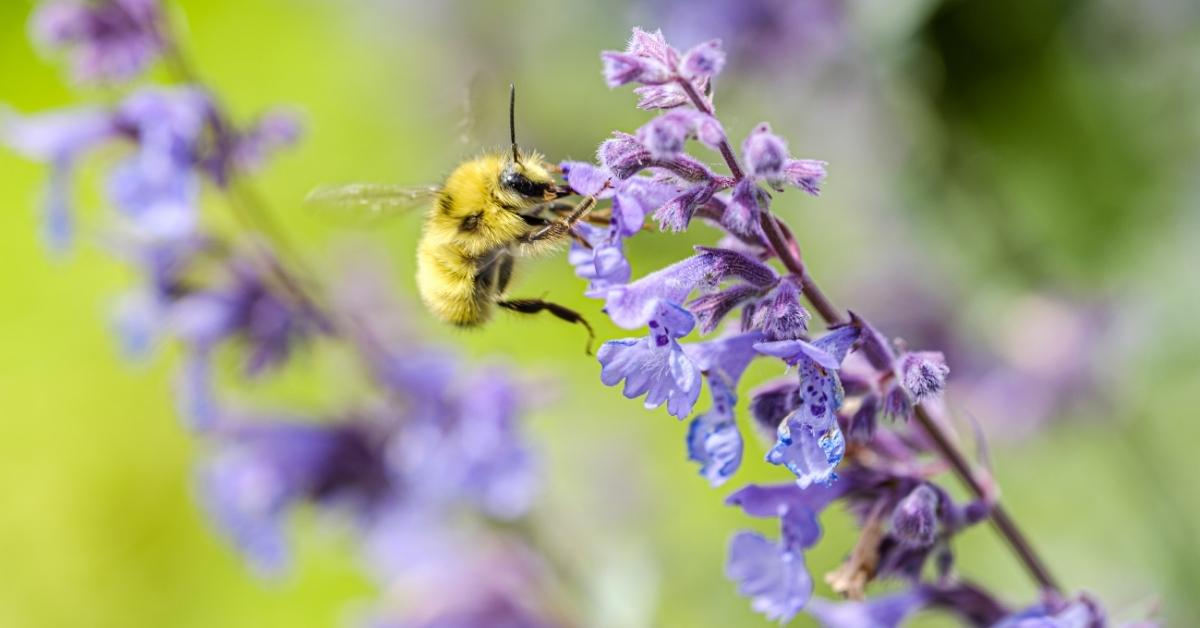 Think Before You Swat!
With not just pollinators in trouble, but insect populations in general undergoing alarming decline, recent news coverage has urged us to think before we swat. Though insects such as hoverflies can be annoying when they get into your home, these little critters who underpin our entire ecosystem are already in enough trouble without us promptly dispatching any unfortunate individual that finds its way into our home! Instead of reaching for the swatter, consider trapping and releasing the offending insect using a cup and paper. Good deed of the day done, as easy as that!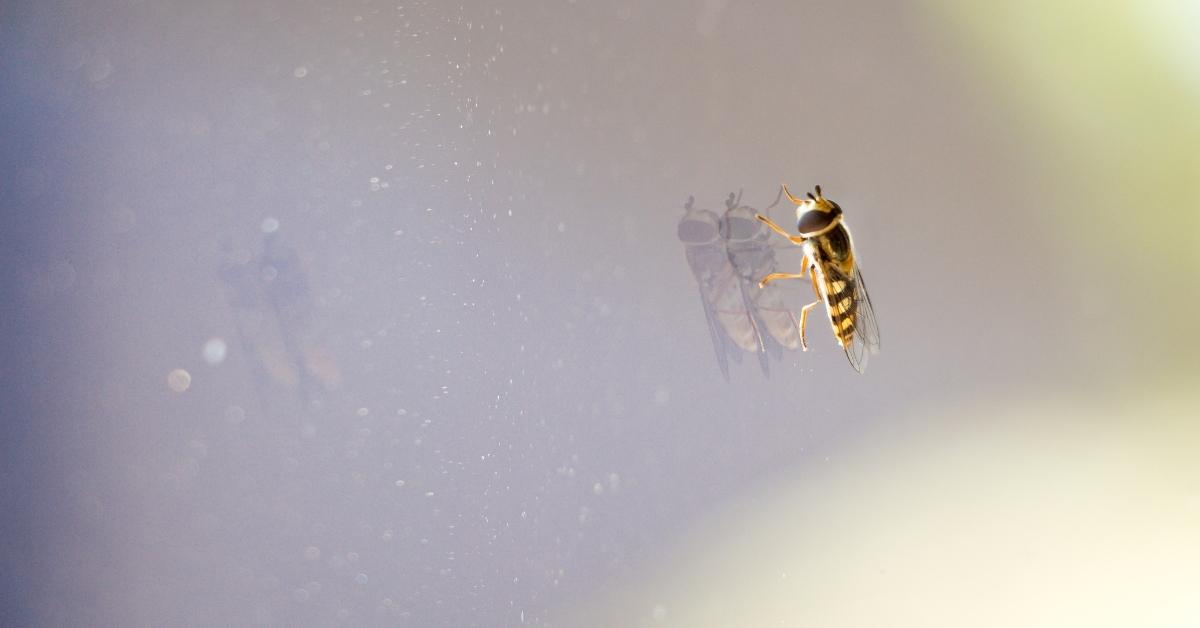 Big Butterfly Count 2022
The UK's annual Big Butterfly Count will be taking place from 15th July to 7th August 2022. Just like the Big Garden Birdwatch, it's great fun, and every set of results counts! This is a great way to learn more about the butterflies in your garden or that you spot whilst out and about whilst helping their conservation. It's also a great activity to do with the kids. Taking part is easy: simply download your free ID guide, choose a spot to look for butterflies and watch for 15 minutes, note down what you see and record your sightings on the website. You can even browse the interactive map of results to see how your data contributes to the bigger picture of butterfly activity in the UK!