If you're looking for new ideas to get your kids or grandkids out and into the fresh air, here are some brilliant blogs to inspire the whole family. And once children get a taste for nature, rambling, cycling and more, it can last a lifetime.
Planning a new outdoor adventure? These are the bloggers to bookmark…
Thimble and Twig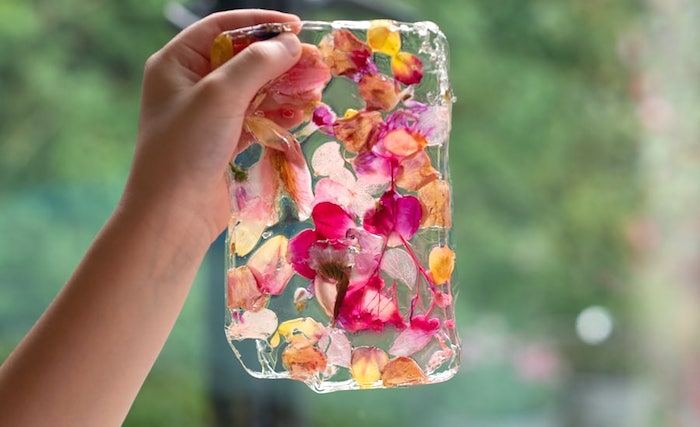 "Have you tried making a gelatine flower suncatcher," asks Jemma at Thimble and Twig? It's a brilliant way to teach kids about flowers, gather petals and stems, then preserve them in an attractive see-through pane, and all without using any plastic. Kids will love it. All you need is gelatine – take a look at the post for full instructions.
Thimble and Twig aims to "inspire children to climb trees in the woods, to run in wild meadows, explore rock pools along the shore, scramble over rocks, splash in muddy puddles, paddle in streams and light fires," says Jemma – we reckon it will help your kids do just that.
Green Fingered George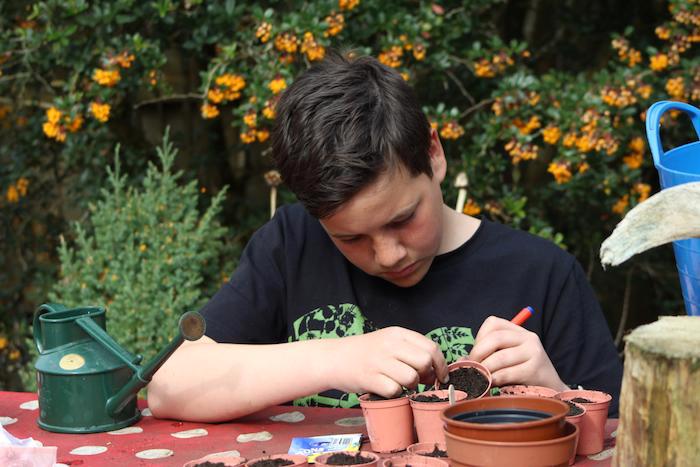 "Growing your own fruit and veg is so satisfying," says Green Fingered George, and now, more than ever, "being self-sufficient couldn't be more important." Wise words from gardener, wildlife enthusiast, and thirteen-year-old blogger George, who is also a nature star for the RSPB and recently met Chris Packham.
Full of helpful advice for other budding young gardeners, George has some great hacks to offer – like using old toilet rolls to save on plastic plant pots. Looking for plants small children will enjoy growing? Try broad beans, says George. If planted against wet paper or tissue in a jam jar you can watch the roots grow down and the shoots grow up.
The Ladybirds' Adventures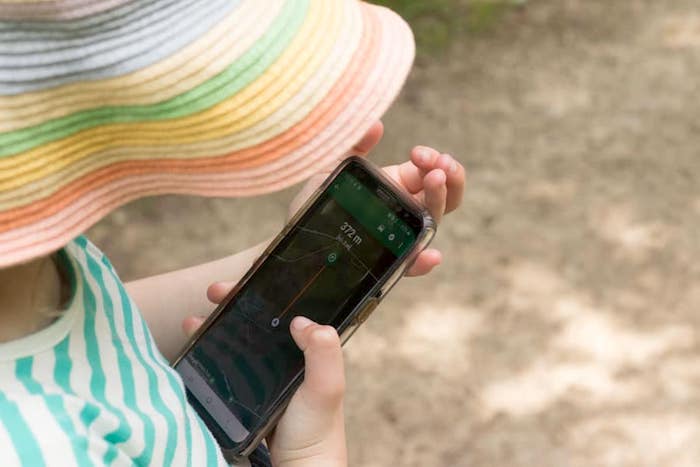 Bored kids? Try taking them geocaching, says Claire of The Ladybirds' Adventures. Her two kids loved it. As she explains, geocaching is "a modern-day treasure hunt, using GPS to find a location where a geocache is hidden." Think your kids might be interested? Check out Claire's post for more info and details of the app to download.
Claire says: "Childhood is short and no one remembers their best ever day of watching tv!" If you're the sort of parent who agrees with that statement, you'll love The Ladybirds' Adventures. Taking toddlers camping? Make sure you read Claire's helpful hints before you go!
Dogwooddays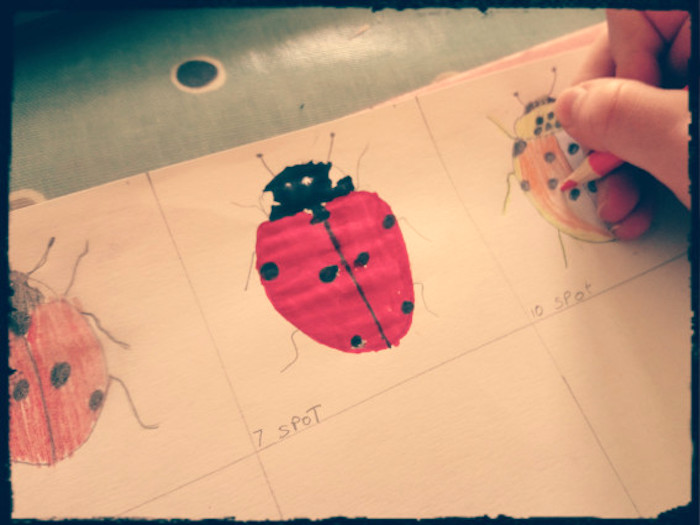 "Now is a great time to go on a ladybird hunt," says Nic of Dogwooddays. In fact, why not turn ladybird spotting into a superb outdoor maths lesson for kids? "Begin by measuring the length and breadth of a border, garden or any green space that you have access to – in metres." What a superb idea. For the rest of the instructions, be sure to check Nic's post.
A professional gardener and nature-writer from Hertfordshire, Nic is mum to two budding growers of her own, and has lots to offer anyone looking for suggestions to encourage kids to connect with nature. Make sure you check out her post on building a willow den in the garden – what a great project!
Kids of the Wild
If we give kids their own gardening plots, they'll have far more fun than if we force them to pick up a trowel, says Lucy from Kids of the Wild. Check out her nine unusual kids gardening ideas, including trimming a fast-growing hedge to make a castellated play fort, growing pumpkins for halloween and more.
Lucy is an outdoor mum, wife, parent of a 10-year old childhood cancer survivor, writer, blogger, and home educator. A lover of all things wild, she's determined to inspire you and your family to get outside. Enjoy sitting around a firepit? How about a creepy fireside tale to tell?
The Outdoor Dad
"One of the biggest barriers to getting outside with kids is perception," says The Outdoor Dad, Oli. It's the idea that somehow adventures have to be big and elaborate to be worthwhile, or that they'll cost a lot of money. But all you need to do is open your front door and start exploring, Oli says.
Full of practical adventures for young families, The Outdoor Dad is also a great resource for anyone in the market for outdoor kit for babies and young children. Looking for a baby carrier so you can all get outside without the hassle of a pushchair? Checkout Oli's review of the best baby carriers for 2020.
Craft Invaders
Learn how to "turn metal trash into a cute tin owl that can be hung in your garden or used as a windowsill planter," writes Sarah at Craft Invaders, the blog that's crafty about getting outdoors. You'll love Sarah's creations, and so will your kids.
A craft blog with a distinctly outdoorsy vibe, Sarah helps you turn hedgerow harvests into delicious cordials and syrups suitable for kids. Find out How to Make Delicious Stinging Nettle Cordial or raw rosehip syrup – what a great way to make a country walk even more fun.
WildlifeKate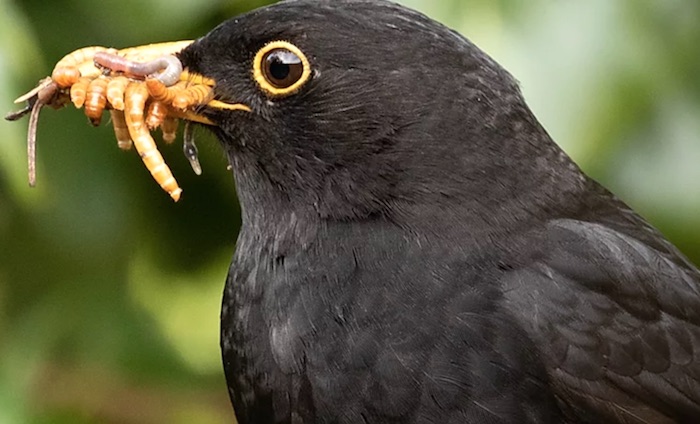 Nothing inspires kids to develop a love of nature more than seeing wild creatures in action, which is why WildlifeKate's site is such a great place to visit. Check out her wide array of garden cams capturing drama at the bird table, window feeders and watering hole.
A teacher with over 30 years experience, Kate also turns her hand to providing wildlife and nature-based learning activities for the whole family. Kids will love Kate's ideas – all they have to do is choose an activity from the Alfresco Wild Challenges page and hit the "accept challenge" button for details of their new wildlife mission!
GinGin and Roo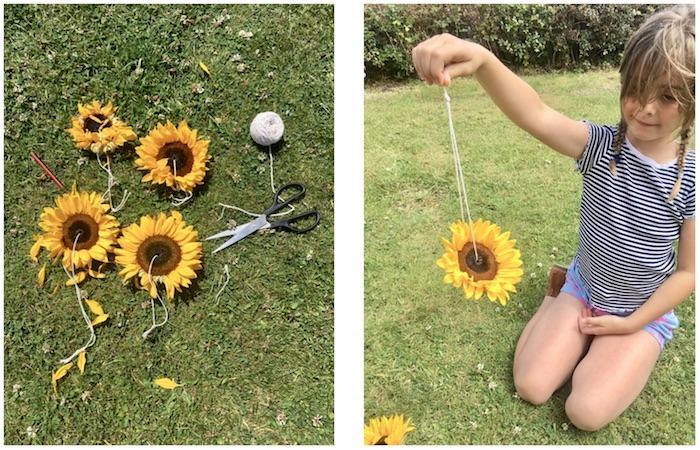 "Growing sunflowers is a brilliant way to encourage your kids to enjoy nature, gardening and caring for plants and wildlife," says Jennie, award-winning blogger and mummy to two girls living in Cornwall. But what about when the blooms are fading? Well then it's time to turn them into sunflower bird feeders. Check out Jennie's post to find out how.
GinGin and Roo is named after Jennie's children, and this is her blog all about family life, with lots of helpful hints for new parents – like how to potty train your child in three days. You'll also find lots of fun educational activities to help you take learning outdoors – like how to make petal art from garden flowers.
Muddy Footprints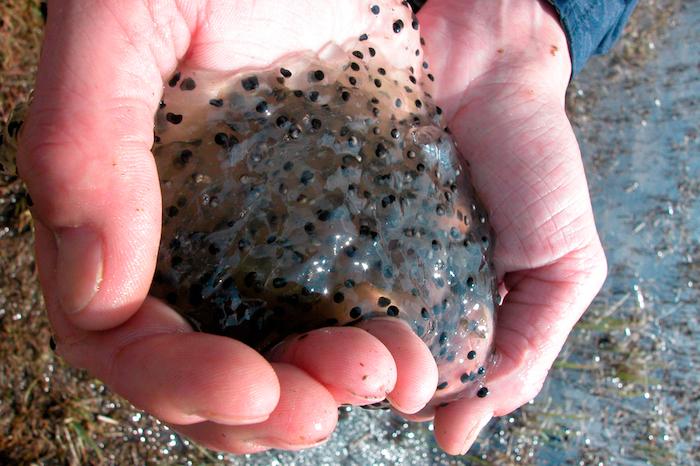 If you've ever wondered whether it's OK to move tadpoles or frogspawn from the wild to your own pond at home, you'll find Muddy Footprints answers your question with a resounding "no". It's far better, says blogger Natalie, to create the right environment for amphibians at home and wait for nature to take its course.
Natalie writes about raising her son, Ted in an eco-friendly, outdoorsy way, and has created a wonderful resource that will help you to do the same. Do take a look at her post on creating and maintaining a compost bin with little ones – it's a great place to start teaching your child about the circle of life.
Growing Family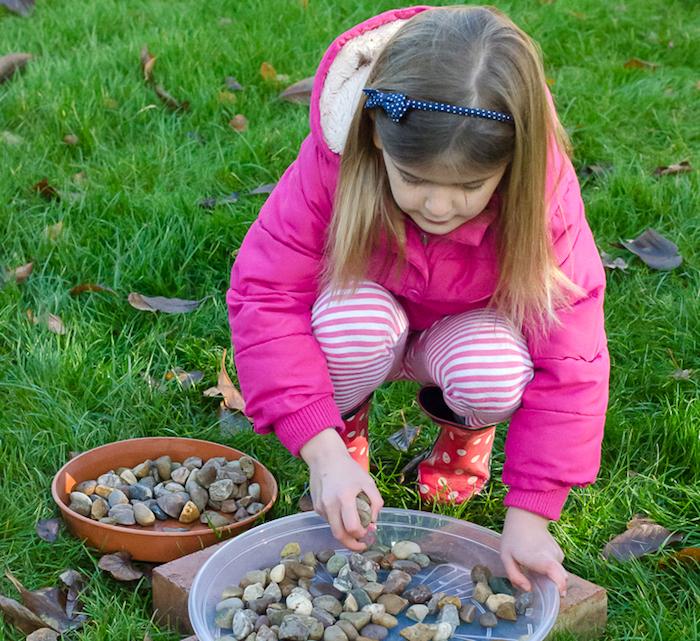 "We tend to think of summer as the season to provide wild birds with a source of water," says family blogger, Catherine of Growing Family. But birds need a drink in winter too, which is why providing a bird bath in your garden is such a helpful thing to do. And it's just the sort of project kids will love to get involved with.
Follow Catherine and daughter Lily as they get to work creating the ideal bath for birds. If you're interested in gardening, exploring, and crafting with kids, this blog is for you. Would your kids like to plant their birth month flower? Catherine tells you what they are, and what each flower represents.
We hope these blogs have given you plenty of inspiration to head outdoors with kids and grandkids this summer. Do share your photos with us on Facebook or Twitter. We love to hear from you!