Everything good, everything magical happens between the months of June and August.

— Jenny Han,

The Summer I Turned Pretty
June marks the beginning of summer and the end of another successful fledgling season. During this month we wait patiently as birds encourage their timid youngsters from the nest. Predators will be on standby whilst our gardens are filled with a new generation of garden birds. 
This June we'll guide you through your Happy Beaks garden. With birds to spot, our top gardening tips, how to help fledglings and of course, this months winner of #SnappyBeaks!
Garden Birds to Spot in June
As summer approaches, it's time to bask in the summer sun and enjoy some time in the garden. You'll soon be in awe of adult birds gathering food for their fledglings right into the warm evenings. 
Willow Warbler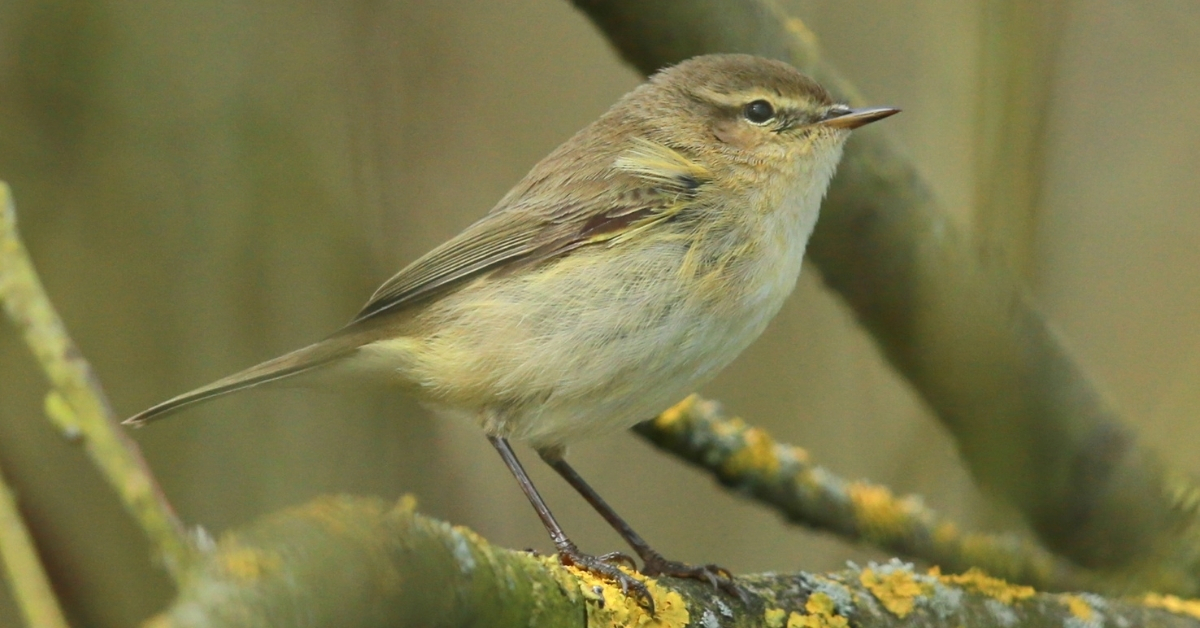 The Willow Warbler has a brownish cap with a pale, yellow-green stripe above the eye along with brown wings that have tints of yellow and green carrying long primary feathers and olive-green underparts. Feeding on a variety of foods, they are especially keen on small insects and spiders in the summer months. Throughout autumn and into winter they feast on fruits and berries.
ChiffChaff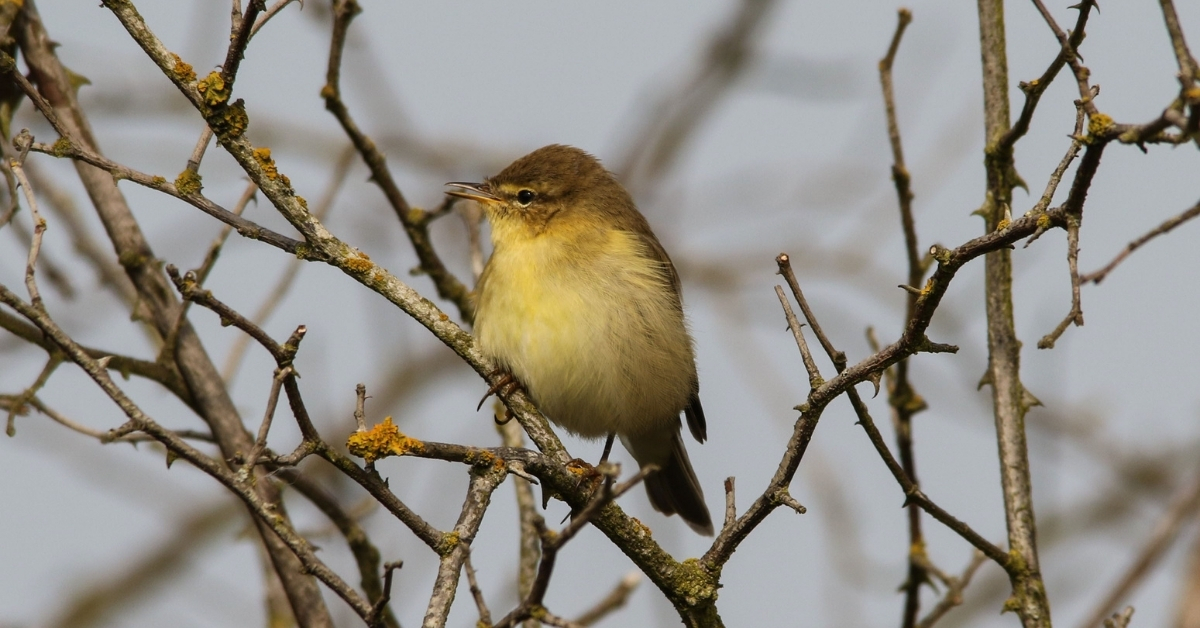 This cheerful little warbler starts to arrive in the UK around February / March and departs again in October. Some have been known to over-winter in the South of the country, however, they are predominately summer visitors. Chiffchaffs feed on insects such as midges, caterpillars and moths which they find by foraging in tree canopies and among bushes.
Jay
Found all over the UK except for far Northern regions, the Jay is a shy bird that is often heard before it is seen and rarely strays from cover. Famous for their distinctive pink feathers and blue wing markings, Jays can also be identified by their black facial markings and black and white streaked crown. Jays have a particular penchant for acorns, but will also happily eat insects, seeds, grain and fruit
Gardening in June
This year is flying by and summer is now just around the corner. Bringing warmer temperatures and extra sunlight, June is the ideal time for outdoor sowing and preparation for bedding plants. 
Veg Gardens 
Tomato Plants:

Pinch out any side shoots from your tomato plants. You can pot these up to create new tomato plants. Start to feed once the first truss is setting fruit.

Veg Plants:

 Harden off and plant tender vegetables such as courgettes, tomatoes, squash and sweetcorn.

Pest protection:

Protect your crops from carrot fly. 
Flowers & Bulbs 
Sweet Peas:

Start picking Sweet Peas as soon as they flower to encourage more blooms. 

Spring Bulbs:

Remove any dead foliage from spring-flowering bulbs, with the exception of daffodils and tulips which could be left a little longer but do take off any seed-heads that may appear. 

Flower Seeds to Sow:

Sow in the greenhouse primroses and pansies for autumn planting to flower in Spring. 
Wildlife Gardening 
Ponds:

Fish should be checked from time to time to ensure they are healthy, and if necessary treated with the appropriate remedy.

Birdbaths:

A

birdbath

will be a very welcome addition to your garden; keep it topped up regularly with clean water, and you'll be giving your birds the wonderfully refreshing help that they need.

Feeding garden birds:

Things like

sunflower hearts

and mealworms will be ideal. You could try soaking the

mealworms

for a tasty treat!
Read our blog for more hints and tips on how to care for garden birds this summer. 
#SnappyBeaks 
We love seeing your photos. Each month we plan to showcase some of the best photos out there, of birds in the garden and home, and give you a chance to win a prize in the process.
Here are some of our favourite entries: 
This months winner of #SnappyBeaks is Gary Hillard with this great shot of a Sparrowhawk. Sparrowhawks are small birds of prey. They're adapted for hunting birds in confined spaces like dense woodland, so gardens are ideal hunting grounds. Luckily he stayed around for a couple of days for Gary to capture this fantastic moment.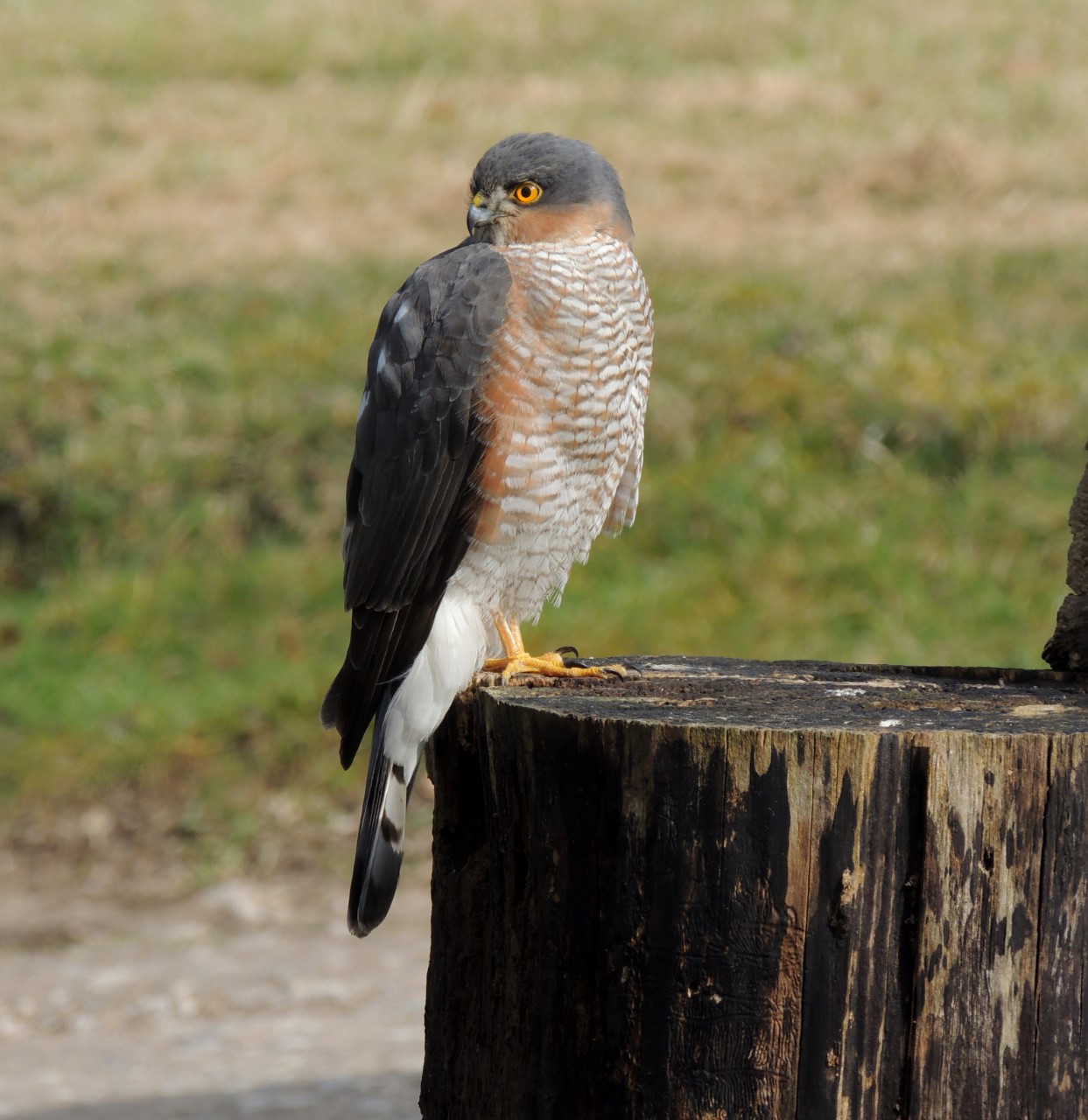 Get Snappy with Us! 
It's so simple to enter! Just share your photo with us on any of our social media platforms, using the hashtag #SnappyBeaks. You can enter via Instagram, Facebook, Messenger or Twitter. As long as your photo is related to bird feeding or wild birds in some way, we'll consider it as a valid entry. Click here to find out more. 
Fledgling Season 
Throughout summer, it's not uncommon to find a baby bird sitting on the ground by itself or hopping around without any sign of its parents. A fledgling will look fluffy and have its first coat of feathers. It has not reached full adult plumage, and feathers will be loose and soft.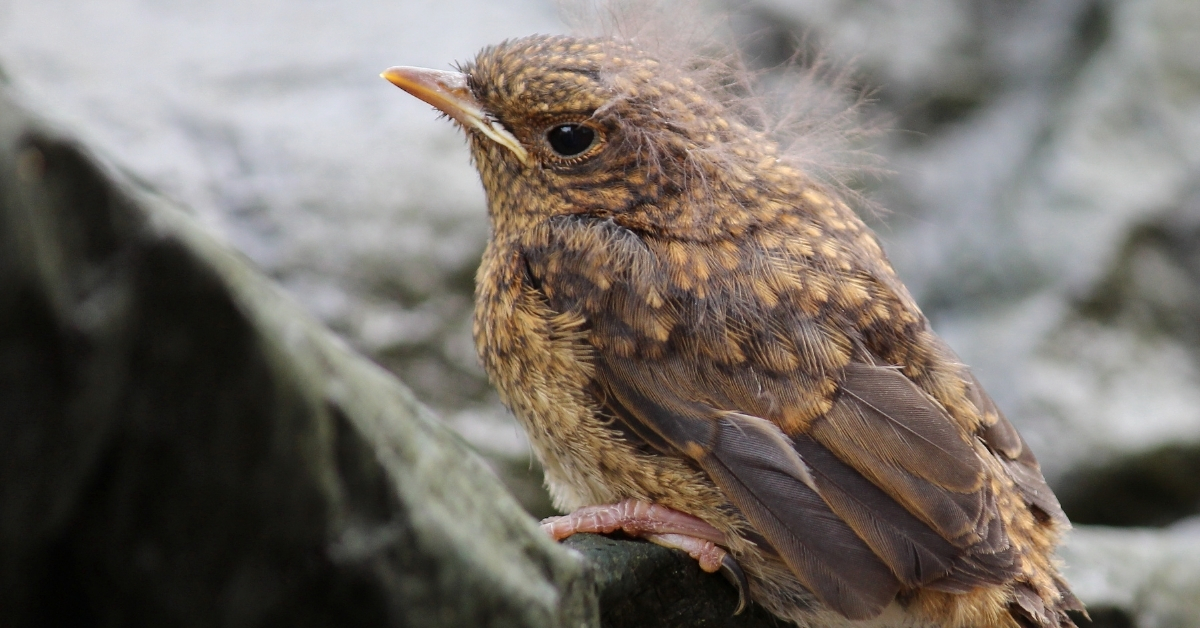 What do I do if I find a Fledgling? 
Nine times out of ten there's no need to worry about it – they are doing exactly what they should be doing, and have deliberately left the nest a little while before they are able to fly.
It may be tempting to pick the bird up; however, this will do more harm than good, as fledglings are extremely unlikely to be abandoned by their parents. Remember, just because you cannot see the adult birds that does not mean that they aren't around. In fact, they are probably out collecting food for their little ones or hidden away up high keeping an eye on how their baby is getting on. So leave them where they are, under the care of their own parents.
Read our blog for more information on what to do if you find a baby bird. 
Following this advice will give fledgling birds a greater chance of survival, and make sure that they grow to full strength where you will hopefully see them feeding in your garden!