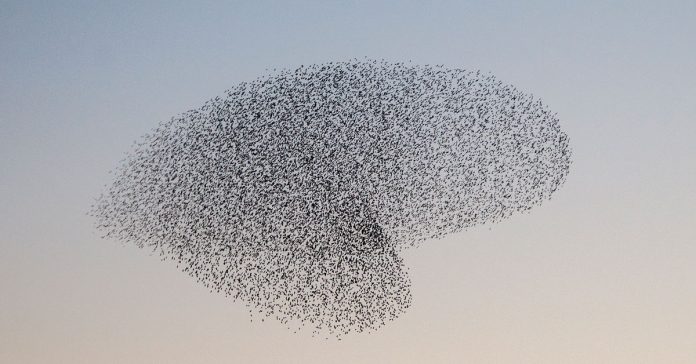 Bird feeding and birdwatching means a lot of different things to a lot of different people. For some, it's almost life saving.
We spoke to how bird watching and feeding has helped Joe, the man behind Bird Therapy. Here's what he had to say.
What is the aim of Bird Therapy?
The aim of Bird Therapy is to raise awareness of the therapeutic benefits of bird watching for mental health and well-being. I do this through writing on my blog, for bird watching and nature publications and by offering talks on the topic. A large part of it is about sharing my own journey to a state of recovery, but the focus is always on the positive experiences I, and others, have had with bird watching. In the future, I intend to run some walks and sessions using the ethos of Bird Therapy and the skills I've developed as a teacher.
How did it start?
It started in 2013 following a breakdown and subsequent treatment for my own mental health. Nothing had the same, profound affect as birdwatching did. It started with seeing a majestic buzzard soaring over a stubble field – rekindling a childhood interest in birds that was instilled by my grandad.
This was followed up by many other standout experiences – dunnocks, woodlarks, nightingales – the list goes on.
I started writing in 2015 and slowly developed a bit of a following and so it continued
Do you think there is a specific way that bird watching can help those with mental health issues?
There are a number of ways really. It offers a distraction to focus the mind on, which can help with negative and unwanted thoughts. Birds also provide consistency and stability in the way that they migrate, are often site-faithful and follow natural calendars that we can sync ourselves with.
Birdwatching also gives us a way to feel part of something bigger. We can join groups, walks and talks and visit reserves where we all have a shared interest and aim. It also shares a lot of characteristics with the practice of mindfulness – being focused, aware and non-judgemental in the moment.
Finally, the environments we tend to choose for birdwatching are wholly restorative and often feature water in some way; a proven calming influence.
What's the best way to get into bird watching?
Start small and learn the basics. The best way is to use your own outdoor space – a garden or a park maybe – and set up some feeders. Then you can observe what I call your 'bird community' and get to know their colours and behaviours. This can then be expanded outwards. I also believe that birdwatching is a multi-sensory experience, so embrace the sounds of birds too and the way it makes you feel to be watching them.
What's your favourite bird?
There are too many! I love watching grey wagtails, with their lemony tones – but I love watching all birds to be honest.
You can follow Bird Therapy on twitter, and support the publication of his book too!