The nest box is perhaps as vital a part of looking after the garden birds as a feeder, or the feed itself.
With so many trees, natural borders and traditional nesting sites gone, it's now vitally important to give our flying visitors a hand.
So here's a quick guide to help you and the birds get the most out of your nest box.
Where should you put up a nesting box?
Where you put your nest box, can vary on the bird. For instance, tits, starlings and sparrows are happy to nest in boxes between two to four metres up a wall or tree. Meanwhile, house sparrows, and again starlings, are happy to nest under the eaves of your house or garden building. In both instances, try and place your feeders somewhere else; nesting pairs can be disturbed by too much fluttering and nibbling.
Placing the nest box in a sheltered location facing north or east will help you make sure your flying visitors don't get too hot on sunny days, so bear that in mind too. Wherever you choose to place your nest box, just make sure it is away from pests such as squirrels and out of the reach of cats and dogs. The lovely site of a brand new feathered family to you, is a buffet platter for most cats.
If you do decide to place your bird box on a tree, just make sure there is no foliage blocking the entrance.
How should I put up a nest box?
When attaching a nesting box to a tree, try to use wire to tie the box to the branch or trunk, as screws and nails can do unnecessary damage.
If you are placing on a wall or under the eaves, first check for cables and pipes, and then make sure to use stainless steel or galvanized screws as these won't rust.
You can do a lot to stop squirrels getting to your bird box by where you place it, but consider fitting a metal plate around the entrance in order to deter those fluffy little interlopers. They may be cute, but they don't make good housemates if you're a yet to fledge bird!
When should I put up a nest box?
Autumn is the best time to put up a nest box, as this gives birds of many varieties a place to roost and feed during the colder months. It also allows birds plenty of time to scout out a location for breeding season.
Really though, any time is better than no time, as birds may use them at different periods throughout the year.
Tits are most likely to come and use a nesting box around the latter parts of February or the early parts of March. Though all birds have slightly unique breeding habits, it is this time of the year when your bird box will be busiest. That's why you should always get involved in the BTO National Nest Box Week!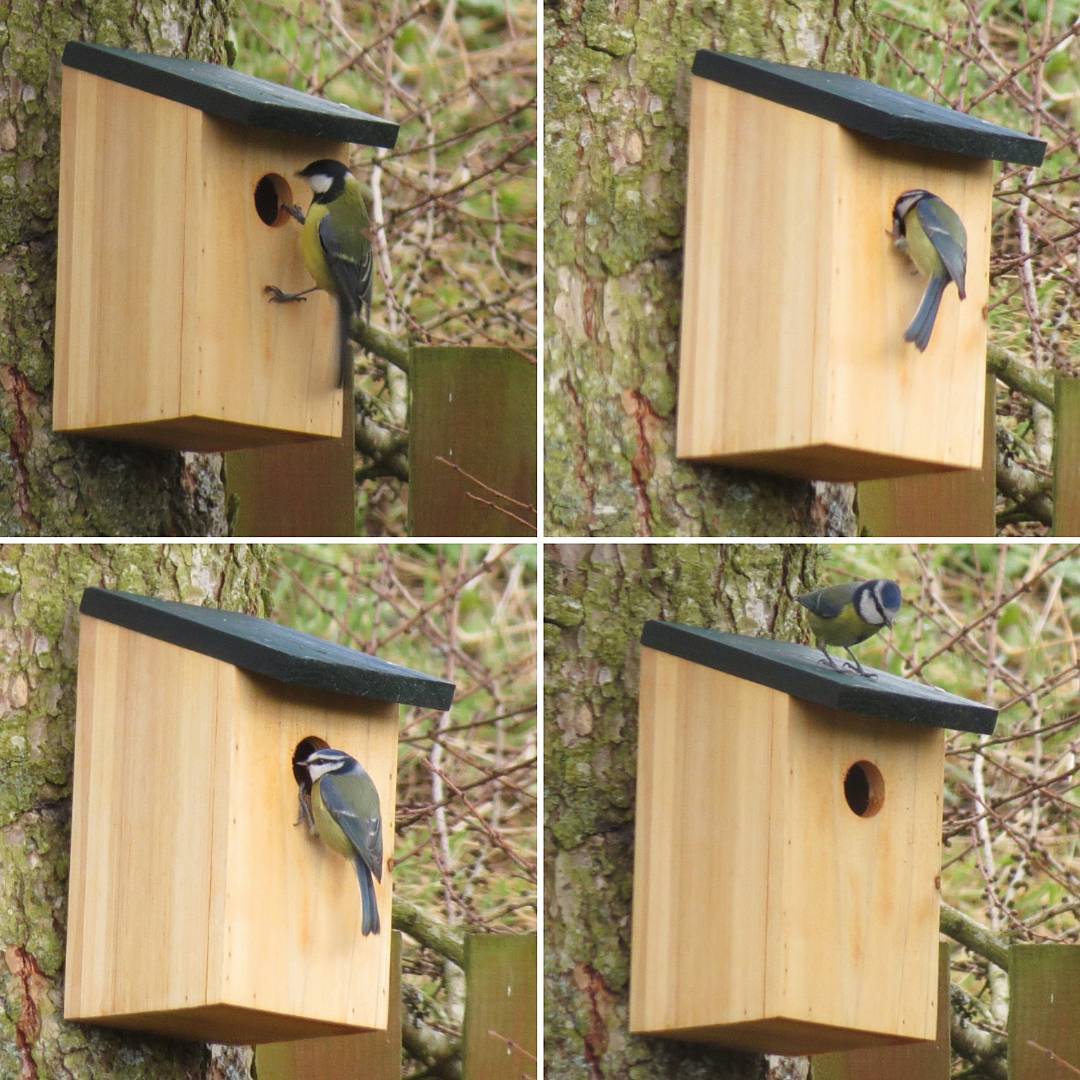 Before you go…
If you want to approach your nest box to win our Snap of the Month competition, just make sure you do so very quietly and just peek in. An early morning visit is the best time to count for eggs as this is when the mother will most likely be out hunting for food.