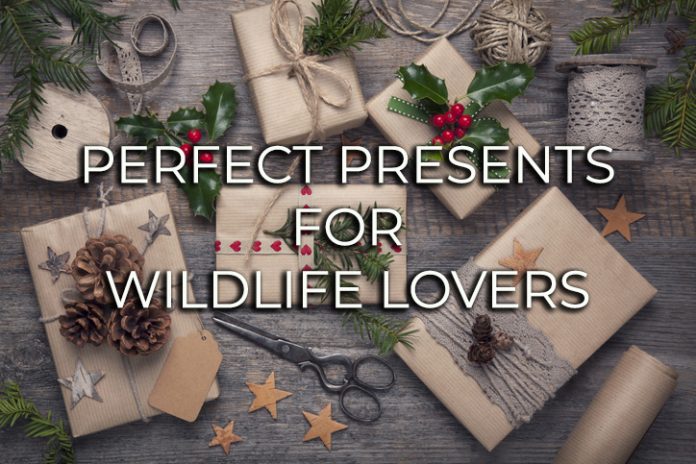 The festive season is upon us, and it's time to start thinking about getting on with the Christmas shopping. But if the idea of trawling the high street fills you with dread, fear not – we've taken the hard work out of it this year with this handy gift guide, filled with everything the wildlife lover in your life will love!
1. Wooden Feeder Station
Perfect for anybody that loves watching birds visit their garden, this fun feeding station includes two separate feeders for seeds and peanuts, a mealworm tray, a suet cage, a fine mesh cage for kitchen scraps and even a fruit pin to spike apples on! Ideal for attracting a variety of birds to the garden, the clever design also includes a roof to allow your feathered friends to shelter from the rain.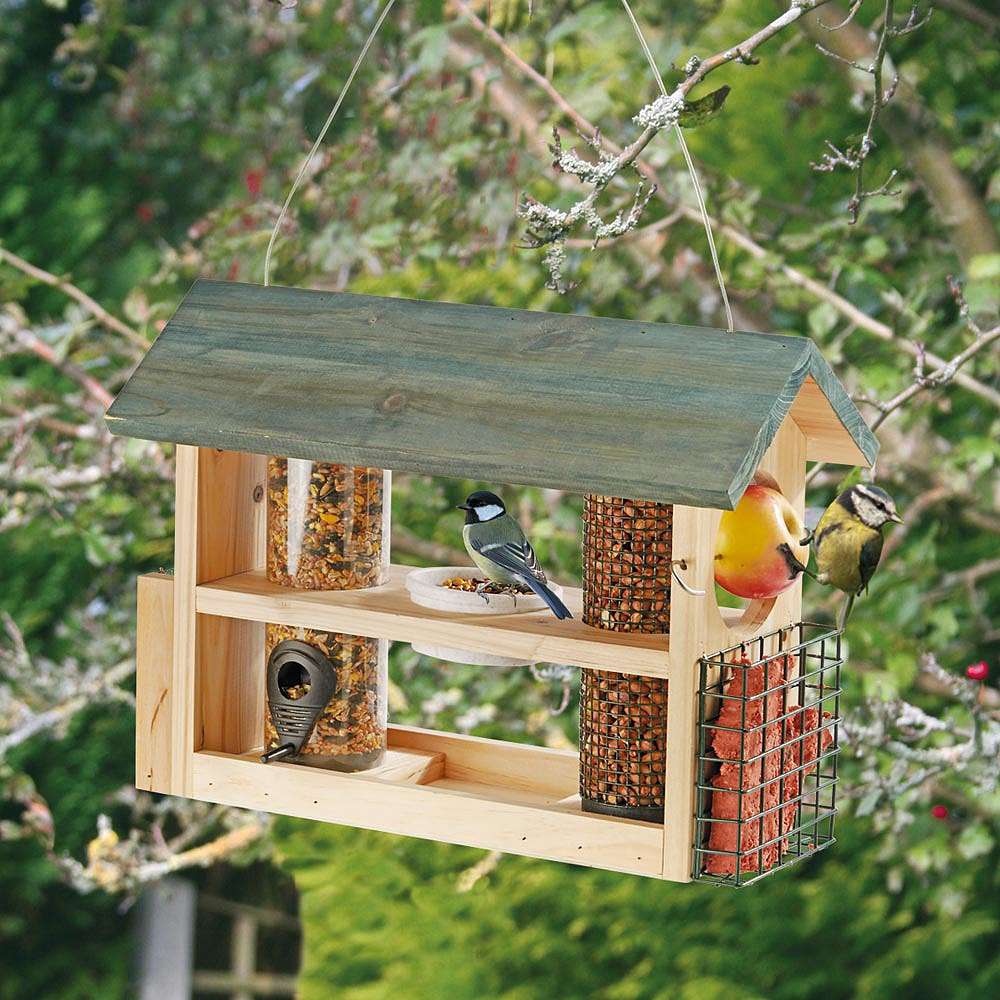 2. Automatic Feeding Scoop
This genius automatic feeding scoop allows you to refill your feeders without any spillages. Simply dig the scoop into your chosen bag of feed, carry to your feeder and pour the seed in without any fuss or mess. There's even a built in lever to control the flow of seeds and prevent overfilling – ideal for anyone with lots of hungry beaks to feed!
3. Hedgehog House
The perfect gift for any wildlife enthusiast, this hedgehog house will encourage hedgehogs into your garden and provide them with a safe space to rest. Especially useful as our prickly garden visitors start preparing for hibernation, this safe haven includes a predator baffle guard to keep both adults and babies safe from foxes and badgers, and the roof is covered with durable, waterproof felt to keep them warm and dry.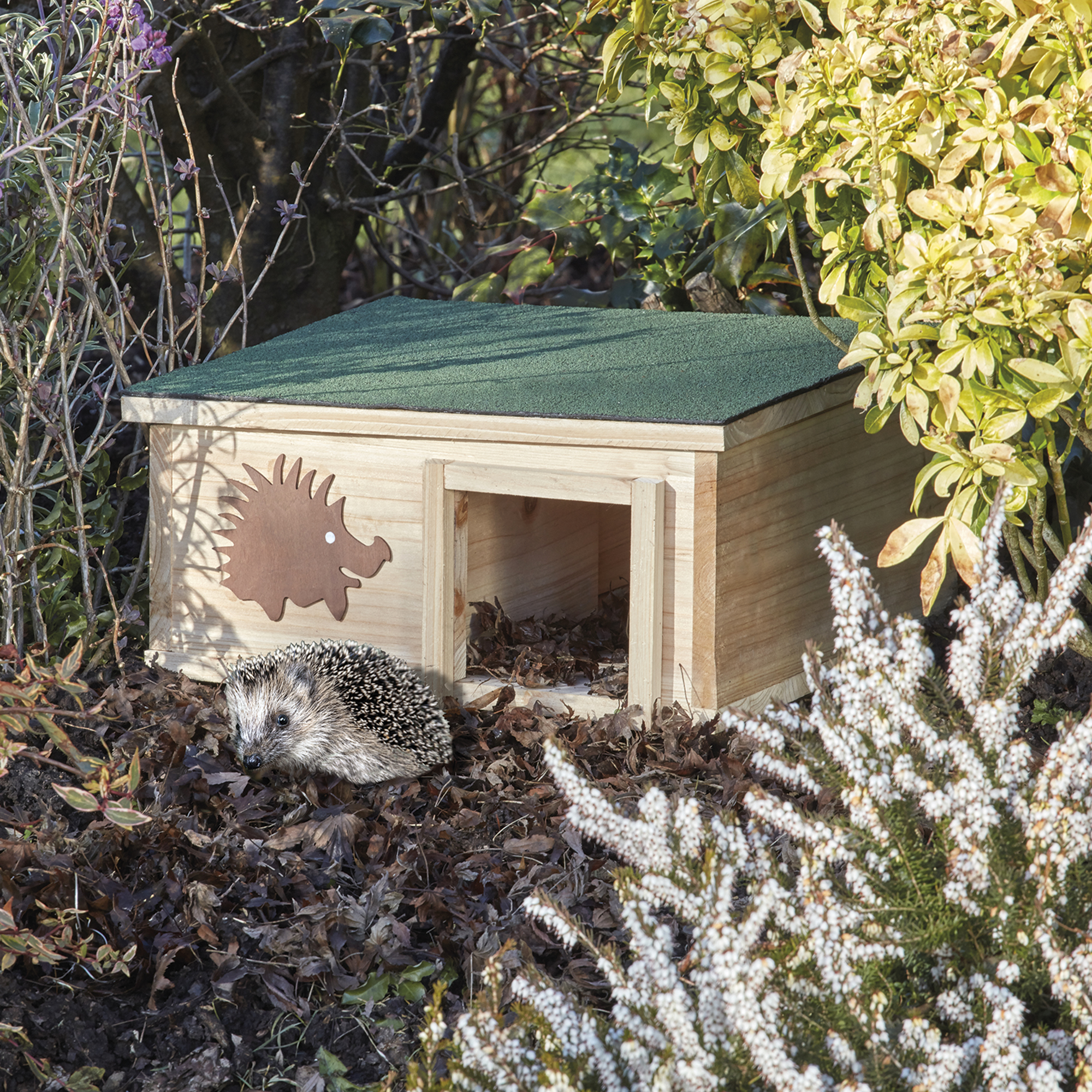 4. Multi Purpose Nesting Box
It won't be long until our spring and summer birds return to start nesting, so why not provide them with a cosy nesting box to raise their chicks in? This multi-purpose nesting box is perfect for a variety of birds including tits, sparrows and robins as it can be used as either a traditional or open fronted nesting box. Constructed from strong, durable wood, it's the perfect place for your feathered friends to set up home for the summer and makes the ideal gift for the bird-watcher in your life.
5. Copper Finish Twin Feeder
A fabulous gift for anybody looking to encourage a wide variety of birds to their garden, the unique design of this twin feeder has a seed feeder on one side, and a peanut feeder on the other, meaning you can keep a variety of foods in one place. The stylish copper finish will look stunning in any garden, and the included tray helps to prevent any feed spilling out onto your lawn.
6. Wooden Bird Feeder Swing
This adorable swing themed feeder will bring hours of joy and entertainment to any avid bird watcher. Cute, fun and practical, this feeder will also provide your feathered friend with a safe place to feed away from predators.
7. Butterfly B&B
As soon as the flowers start blooming again next year, hundreds of beautiful, pollinating butterflies can be found dancing through the garden air. This wooden butterfly b&b provides them with a safe space to rest and to take shelter from rain and predators. An ideal gift for children, this butterfly b&b will help educate them about wildlife and get them outdoors and involved in the natural world.
8. Aluminium Feed Scoop
This clever feed scoop allows you to fill feeder with minimum spillages, and helps to keep your bird seed clean by removing the need to touch it with your hands. The curved, raised edges are designed to transport feed and refill feeders without any fuss or mess – perfect for anybody with a lot of feathered friends to cater for!
9. Wall Mounted Bird Table
Constructed from responsibly sourced FSC certified timber, this wall mounted bird table is the ideal gift for anybody that loves watching birds visit their garden. Simply attach to a wall or fence post, and watch as tits, finches, robins and more start flocking to your garden for their daily feed.
10. Happy Beaks Bird Bath
The ideal place for your feathered friends to stop for a drink, bathe and cool down come summertime, the Happy Beaks bird bath will encourage a variety of birds to visit your garden. Available in two colours, the Happy Beaks bird bath is constructed from hardwearing, weather-resistant polyresin which will help to prevent rusting or cracking. Perfect for anybody looking to turn their garden into a wildlife haven!