"I love spring anywhere, but if I could choose, I would always greet it in a garden" – Ruth Stout
It's the return of the Dawn Chorus! It's a busy time for our feathered alarm clocks as mating season is well underway. Birds start their mating season in the Spring, whilst there's more daylight, food and temperatures start to rise.
The first bird begins to sing an hour before sunrise. Amongst those early rises are Blackbirds, Robins and Skylarks. Followed by those more sensitive to the cold including Warblers and Wrens. Singing is strenuous work but, it pays off. As females will choose a mate who produces the best and strongest song. 
This April we'll guide you through your Happy Beaks garden. With birds to spot who will be joining in on the Dawn Chorus, our top gardening tips and this months winner of #SnappyBeaks!
Garden Birds to spot in April
The first birds that will be joining in the Dawn Chorus are garden residents such as Blackcaps, Robins, Chiffchaffs and Great Tits. Here's how you can spot them in your garden!
Great Tits
The most striking of the tit family, the great tit is similar in plumage to the bluetit. Great tits can be recognised by their blue, bright yellow, and olive-brown plumage, however unlike the bluetit they have a black cap, throat, and stripe down their chest to their tail.
Great tits are notorious for being bullies at feeders, driving off the shyer birds in an attempt to capitalise on the free food. They're very acrobatic birds, and can often be seen swinging upside down on a suet ball feeder to get at the tasty treat. Great tits are also the largest UK tit.
Chiffchaffs
A small olive-brown warbler the Chiffchaff is already readily distinguishable by its song. The name Chiffchaff was derived from the way the bird sings its two-note metronomic 'chiff-chaff, chiff-chaff, chiff-chaff, chiff-chaff.' 
You'll often find this feathered friend in between shrubs and trees, showing off the well known tail-wagging movement.
Robin
Arguably the UK's favourite garden bird, robins are the confident, red-breasted feathered friend that is definitely no stranger to bird tables and feeders up and down the country. A single breeding pair of robins will attempt to raise as many as three broods a year, and some have been known to raise as many as 5 broods in a single year!
Blackcaps
Blackcaps produce a memorising fluting song that has derived its nickname the 'northern nightingale'. Best described as a grey warbler, the male Blackcap can be distinguished by his black cap and the female by her chestnut cap.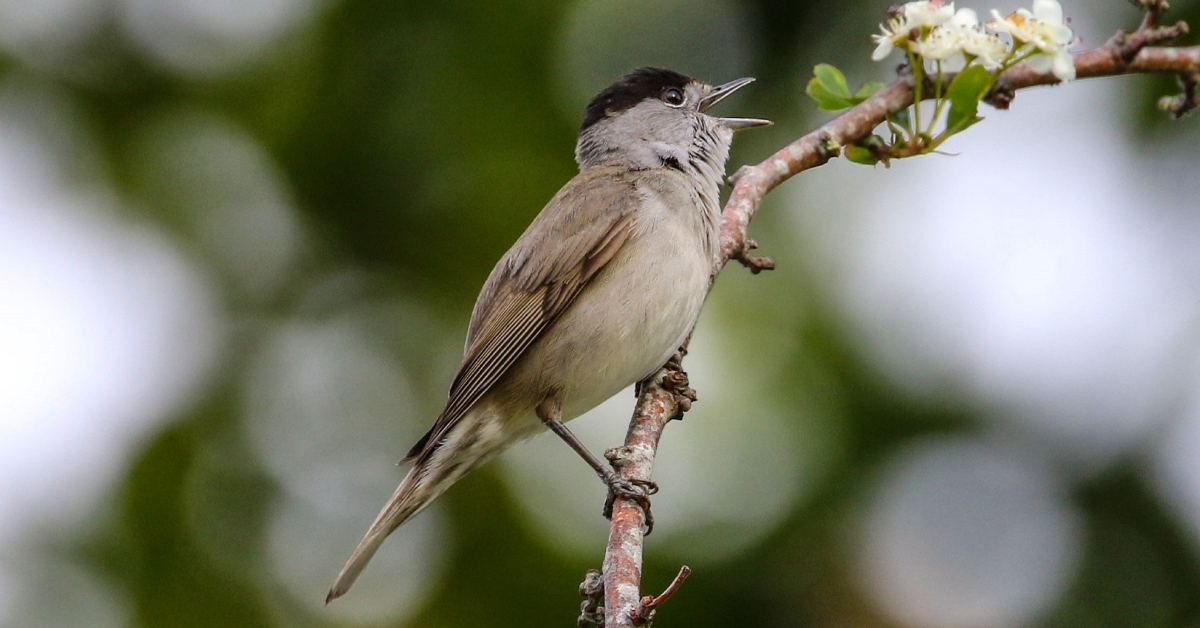 Singing into Spring
Late April to early June is the best time to hear the Dawn Chorus. By these months all species will be taking centre stage. The best mornings are those that are predicted to have clear weather and no wind. It is known that the hour before and after sunrise is when the chorus is at its peak. Soon you won't only be spotting birds by their features but, by their song too!
New to bird watching? We know it can be a real challenge to know exactly what is popping into your garden for a bit of a snack. Read our blog on How to Identify Wild Garden Birds for more information.
Gardening in April
It's not just a busy time for birds this month, the longer daylight hours mean many of us will be spending more time in the garden. April is a busy month for veg and flower sowing and if the weather is right you may even be able to tackle the lawn.
Veg Gardens 
Get Sowing – There's still plenty of varieties to sow in April including beetroot, winter cabbages, salad, tomatoes and much more! In warmer areas of the country, you can start these outdoors. 
Tender Veg – Sow those tender vegetables such as tomatoes and runner beans on a windowsill indoors. 
Veg plants – You can start hardening off vegetable plants this month. Put them outside for a few hours each day before leaving overnight. 
Onion Sets – In April onion sets can be planted once the soil is dry. 
Flowers & Bulbs 
Deadheading – Deadhead your spring-flowering bulbs and keep them weed-free. 
Summer flowering varieties – You can now start planting your summer flowering bulbs and beautiful dahlias. Keep them hydrated and protect them from any pests. 
Hanging Baskets –

Hanging baskets can be planted up and kept in the greenhouse while the plants grow on.

Pollinators – Spring flowering bulbs bring a great amount of nectar to pollinators and insects. 
Wildlife Gardening 
Safe spaces –

Spring means breeding season, and if you would like to provide a safe space for your feathered friends to raise their brood in, we would recommend hanging up a

nesting box

or two. 

Plants for Pollinators – When it comes to encouraging bees, butterflies and other pollinating insects into your garden, it's crucial that you have got the right plants they are looking for. Wildflowers are a great option, and it's remarkably easy to maintain year on year.
Wondering how you can help care for garden birds in spring? From Nestboxes, birdbaths to bugs and grubs, click here to find out more.
#SnappyBeaks 
We love seeing your photos. Each month we plan to showcase some of the best photos out there, of birds in the garden and home, and give you a chance to win a prize in the process.
This months winner is @adam_cutler_photography with this beautiful Wren in full voice ready for the mating season. We can't believe that such a strong song can come from such a tiny bird!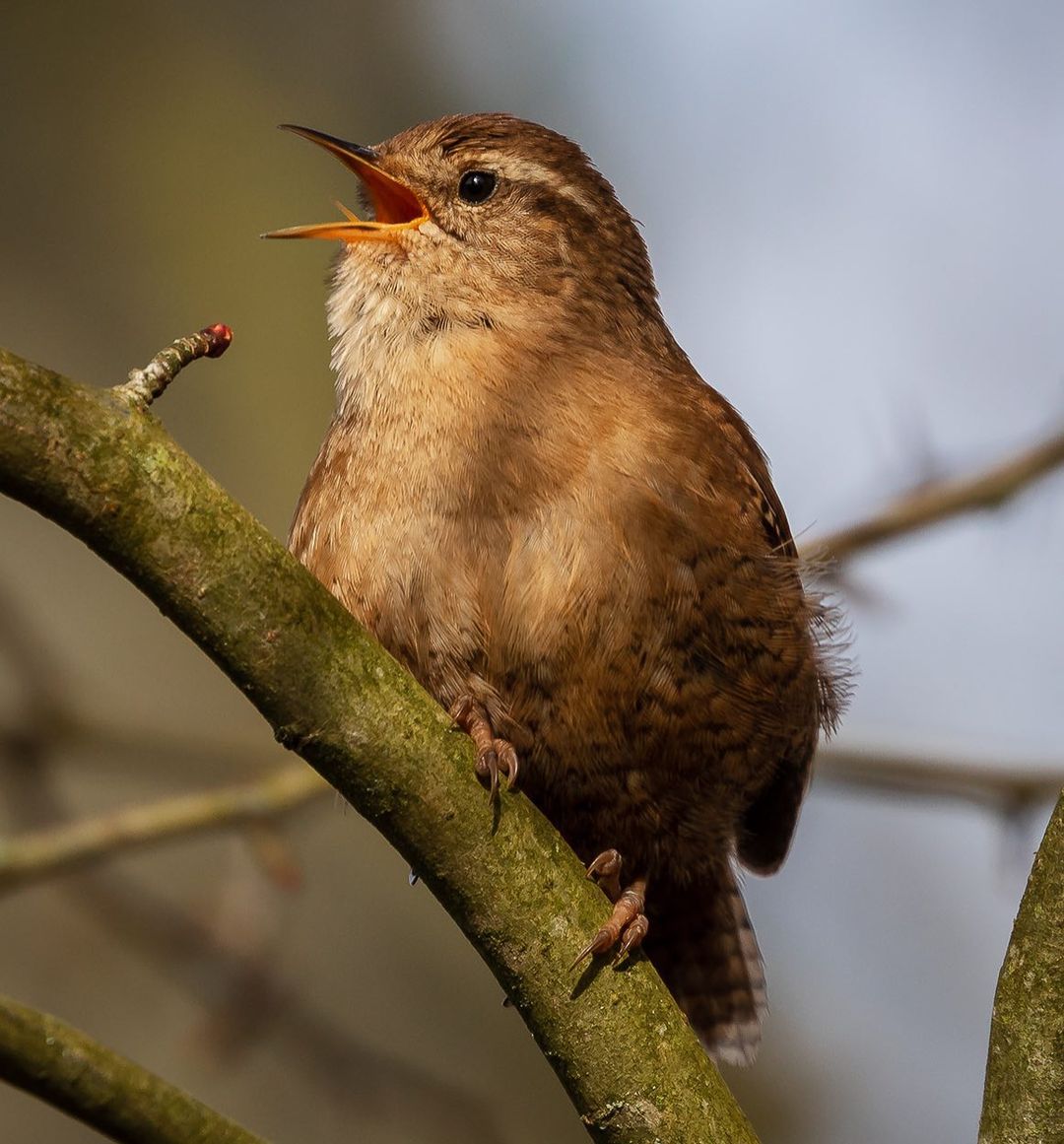 Get Snappy with Us! 
It's so simple to enter! Just share your photo with us on any of our social media platforms, using the hashtag #SnappyBeaks. You can enter via Instagram, Facebook, Messenger or Twitter. As long as your photo is related to bird feeding or wild birds in some way, we'll consider it as a valid entry. Click here to find out more. 
 Eggcellent Easter Weekend Fun 
The long bank holiday weekend is the perfect chance for the kids to get out in the garden and get their hands dirty. Getting outside and connecting with nature is a great chance to get hands-on with wildlife and encourages their observation skills.
Decorative Bird Nests 
You will need:
Twigs from the garden
Craft wire
A bowl of water
Scissors
1. Head out into the garden to forage for sticks, try to find twigs that are thin with some colour!
2. If your foraged twigs don't feel bendy enough, fill a bowl with water and soak them to make them more pliable.
3. Wrap one stick into a curled circular shape and secure it with a piece of wire. This will be the base of your nest.
4. Continue this, stacking each on top of the other. Gradually make them bigger in size to create an opening at the top of the nest. Secure with extra wire where necessary.
5. Fill your nest with your favourite mini decorative or chocolate eggs. Even place outside to show your feathered friends!